Starting your Data Science Journey?
You can now begin by downloading our ebooks!
The objective is to explain a step-by-step approach to do a project on Data Analysis.
The steps in the e-book include univariate, bivariate, and multivariate analysis, followed by building different regression models. You will also learn about comparing different models using performance metrics.
They can act as a quick revising material before an interview too.
The ebooks!
The e-book is available in both R and Python. Do check them out!
The R version contains code along with a detailed explanation of the functions used. An attempt has been made to make the steps coherent and understandable.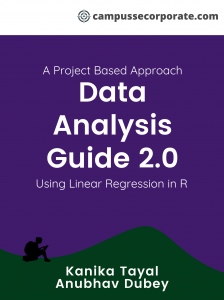 The original idea was to release the R version only. However, we received an overwhelming response in favor of Python. This motivated us to create a Python version.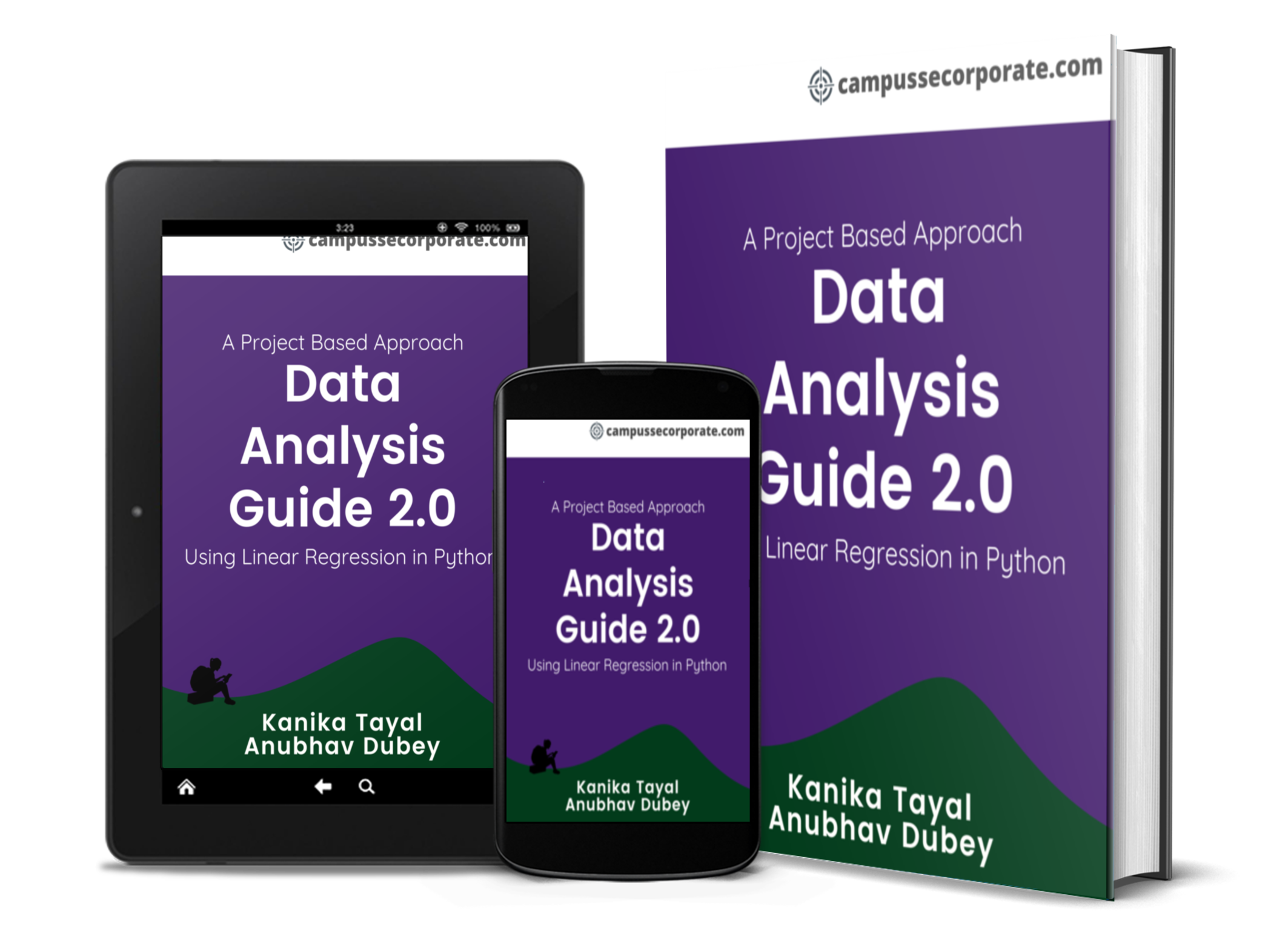 Feedback Wall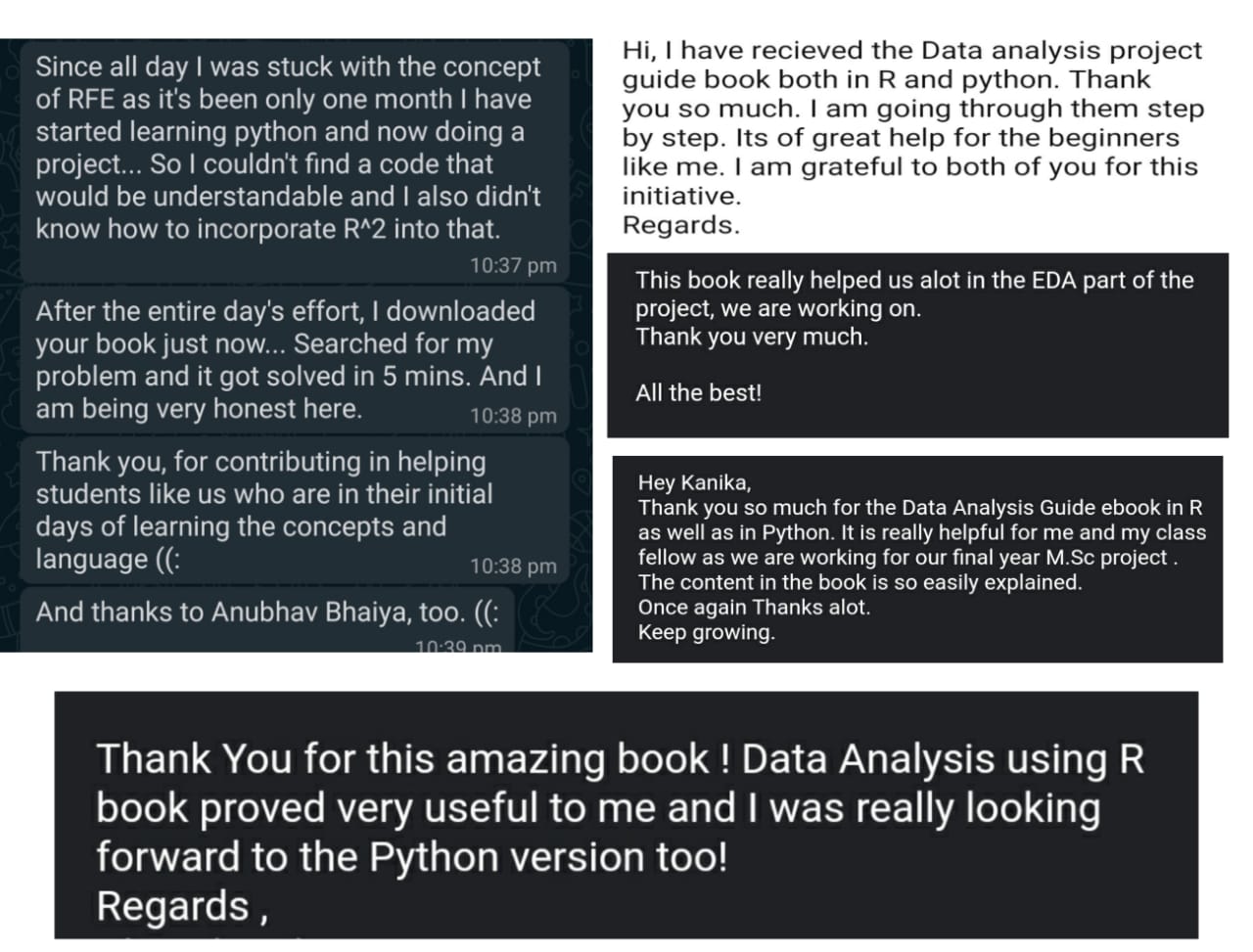 Need help?
For any suggestions, please reach out to us on LinkedIn.
Find some of the resources that helped us here.
You can create an impact by talking about your interview experience for a Data Science role. Please fill this form and help students get a perspective about the interview structure and questions.